Podpisane w wigilię nowego roku 2021 przez Chiny i Unię Europejską Kompleksowe Porozumienie Inwestycyjne (Comprehensive Agreement on Investment, CAI) stało się w Europie przedmiotem debaty dotyczącej jego zawartości, wartości i wpływu. Obecnie dokument ten wraz z aneksami jest jeszcze daleki od finalizacji i tym dalszy od ratyfikacji przez każde z państw członkowskich. Europejskie negocjacje tego porozumienia zyskały dodatkowy kontekst wraz z dojściem do władzy nowego prezydenta USA i z widokami na bliższą współpracę transatlantycką w kwestii chińskiej. Przeprowadzimy rozmowę z jednym z europejskich negocjatorów CAI, Jyrkim Katainenem, byłym Wiceprzewodniczącym Komisji Europejskiej ds. Zatrudnienia, Wzrostu, Inwestycji i Konkurencyjności (2014–2019).
Poprosimy o przedstawienie europejskich priorytetów przy początkach negocjacji z Chinami 7 lat temu oraz ocenę tego, czy te cele zostały osiągnięte. Mamy nadzieję, że gość odsłoni przed nami zmienną dynamikę procesu negocjacyjnego. Zapytamy o wagę CAI w relacjach Unii z Chinami i procesie odbudowy stosunków transatlantyckich, a w szczególności o to, czy możliwa jest jednogłośna zgoda UE oraz dlaczego CAI nie wspomina o obrocie towarów i usług z Chinami. Spotkanie poprowadzą prof. Marcin Jacoby, kierownik Zakładu Studiów Azjatyckich Uniwersytetu SWPS, oraz dr Zbigniew Niesiobędzki, prezes Polsko Chińskiej Rady Biznesu, która jest partnerem cyklu ChinaTalk.
Rozmowa odbędzie się w języku angielskim. Webinar jest bezpłatny i w czasie spotkania każdy uczestnik może zadawać pytania!
English version below.
8 kwietnia / April 8
16.00 CEST (UCT+2)
online
Interesujesz się zarządzaniem? Dołącz do innych w grupie Strefy Zarządzania Uniwersytetu SWPS na Facebooku.
O cyklu "ChinaTalk"
ChinaTalk to seria spotkań z ekspertami z Polski i zagranicy zajmującymi się Chinami i Azją Wschodnią, produkowane WSPÓLNIE przez Uniwersytet SWPS i Polsko Chińską Radę Biznesu. Rozmowy prowadzą Prezes PChRB, dr Zbigniew Niesiobędzki oraz prof. Marcin Jacoby – kierownik Zakładu Studiów Azjatyckich Uniwersytetu SWPS.
ChinaTalk prezentuje najświeższą wiedzę z zakresu ekonomii, spraw społecznych, zarządzania i polityki. Goście webinarów interpretują najnowsze zjawiska i trendy w gospodarce chińskiej oraz przewidują efekty decyzji politycznych w wymiarze globalnym, regionalnym i bilateralnym, a w swych rozważaniach poruszają niezwykle ważny kontekst relacji między Chinami i Unią Europejską, w tym relacji z Polską. Opinie zaproszonych gości dostarczają cennych wskazówek przedstawicielom biznesu, analitykom oraz badaczom i studentom zainteresowanym makroekonomią oraz handlem międzynarodowym.
English version
There has been much debate in Europe about the content, value and effects of the Comprehensive Agreement on Investment (CAI), signed between China and the EU, on the eve of the New Year 2021. As of now, the document with annexes is far from being finalized, and even further from being ratified by each of the EU member states. With the new American President in office and prospects of closer transatlantic cooperation in dealing with China, the EU's CAI negotiations have been put in a different context. We will be interviewing one of the EU's negotiators of CAI, Mr. Jyrki Katainen, the former European Commission Vice-President for Jobs, Growth, Investment and Competitiveness (2014–2019).
We will ask him to present the EU's priorities that were paramount at the start of the CAI negotiations with China 7 years ago, and tell us whether these priorities have been achieved. We hope he will also reveal the ups and downs of the negotiation process. We will ask about the importance of CAI in the EU relations with China, and its significance in the process of rebuilding the transatlantic relations. More specifically, we will ponder whether it is possible to achieve an unanimous EU agreement, and why CAI omits the issue of goods and services trade with China. The meeting will be hosted by Associate Professor Marcin Jacoby, Department of Asian Studies at SWPS University at SWPS University, and Zbigniew Niesiobędzki, Ph.D., President of the Polish-Chinese Business Council – a partner of the ChinaTalk series.
The meeting will be held in English.
The meeting will be live – everyone can ask questions! Participation is free.
About "ChinaTalk" series
ChinaTalk is a series of interviews with leading global experts on China and East Asia, produced jointly by the Polish Chinese Business Council (PCBC) and SWPS University. Interviews are hosted by PCBC President, Mr. Zbigniew Niesiobędzki, and Professor Marcin Jacoby, Head of the Department of Asian Studies at SWPS University.
ChinaTalk brings you the latest knowledge on the economy, social issues, management, and politics of China and East Asia. Our guest interpret the current developments and trends in the Chinese economy, and predict global, regional and bilateral outcomes of political decisions. Chinese relations with the European Union, and Poland in particular, constitute an important context of these discussions. The expert insights provide valuable input for business practitioners, analysts, as well as researchers and students interested in macroeconomics and global trade.
Guest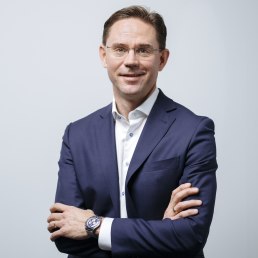 Jyrki Katainen
Jyrki Katainen is the current President of Sitra, the Finnish Innovation Fund. His career has been focused on analyzing societal change, finding solutions, and making decision. Before his appointment to the position of Sitra's President, Mr. Katainen was the European Commission Vice-President for Jobs, Growth, Investment and Competitiveness. Prior to that, he was the Prime Minister and the Minister of Finance of Finland. During his 15 years of serving as a Member of the Finnish Parliament he held various positions, such as the Chair of the Committee for the Future.
Hosts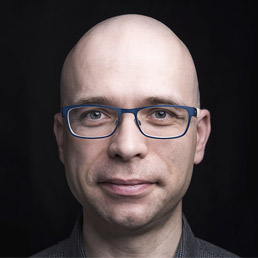 Prof. Marcin Jacoby
Sinologist, translator, expert on socio-political processes in East Asia, particularly China and Republic of Korea. He is also Head of the Department of Asian Studies at SWPS University, where he teaches literature, art, and cultural diplomacy in China and East Asian.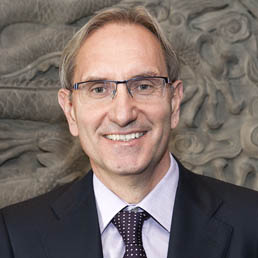 Zbigniew Niesiobędzki, Ph.D.
Economist with a career associated with investment funds. Over the years, he worked for Deloitte, and served as board member and member of supervisory boards of many companies in the telecommunications, construction, and furniture sectors. Currently, he is President of the Polish Chinese Business Council.
Partner

Polsko Chińska Rada Biznesu (PCRB) / Polish Chinese Business Council (PCBC)
Termin i miejsce
8 kwietnia 2021 r. (czwartek)
godz. 16.00, online
Kontakt
Małgorzata Kowalińska
e-mail: [email protected]