Jak bardzo zielona będzie chińska transformacja? W zeszłym roku Chiny ogłosiły, że osiągną neutralność węglową do 2060 r., zaś w swoim nowym Planie Pięcioletnim na lata 2021–2025 zadeklarowały liczne, ambitne cele związane z zielonymi technologiami i przemysłem. W niezwykle szybkim ruchu w kierunku zielonej transformacji ten kraj staje się globalnym liderem technologii fotowoltaicznej, wiatrowej, magazynowania energii czy sektora samochodów elektrycznych.
Ale na tej drodze stoi jednak wiele wyzwań. Ogromne zmiany gospodarcze i technologiczne rodzą zarówno ich zwycięzców, jak i przegranych. Rosnące napięcie polityczne w relacjach USA–Chiny zagraża chińskiemu postępowi i bezpieczeństwu technologicznemu. W rozmowie z Peggy Liu z Joint US–China Collaboration on Clean Energy spróbujemy oszacować skalę globalnego wpływu zielonej transformacji w Chinach oraz zidentyfikować główne przeszkody wewnętrzne i zewnętrzne w próbie budowy modelu gospodarczo-przemysłowego, który byłby przyjaźniejszy dla środowiska. Spotkanie poprowadzą prof. Marcin Jacoby, kierownik Zakładu Studiów Azjatyckich Uniwersytetu SWPS, oraz dr Zbigniew Niesiobędzki, prezes Polsko Chińskiej Rady Biznesu, która jest partnerem cyklu ChinaTalk.
Rozmowa odbędzie się w języku angielskim. Webinar jest bezpłatny i w czasie spotkania każdy uczestnik może zadawać pytania!
English version below.
17 maja / May 17
12.00–13.00 CEST (UCT+2)
online
Interesujesz się zarządzaniem? Dołącz do innych w grupie Strefy Zarządzania Uniwersytetu SWPS na Facebooku.
O cyklu "ChinaTalk"
ChinaTalk to seria spotkań z ekspertami z Polski i zagranicy zajmującymi się Chinami i Azją Wschodnią, produkowane WSPÓLNIE przez Uniwersytet SWPS i Polsko Chińską Radę Biznesu. Rozmowy prowadzą Prezes PChRB, dr Zbigniew Niesiobędzki oraz prof. Marcin Jacoby – kierownik Zakładu Studiów Azjatyckich Uniwersytetu SWPS.
ChinaTalk prezentuje najświeższą wiedzę z zakresu ekonomii, spraw społecznych, zarządzania i polityki. Goście webinarów interpretują najnowsze zjawiska i trendy w gospodarce chińskiej oraz przewidują efekty decyzji politycznych w wymiarze globalnym, regionalnym i bilateralnym, a w swych rozważaniach poruszają niezwykle ważny kontekst relacji między Chinami i Unią Europejską, w tym relacji z Polską. Opinie zaproszonych gości dostarczają cennych wskazówek przedstawicielom biznesu, analitykom oraz badaczom i studentom zainteresowanym makroekonomią oraz handlem międzynarodowym.
English version
How green will the Chinese transformation be? Last year China announced that it will become carbon neutral in 2060, while its latest 5-year plan (2021-2025) includes numerous ambitious goals related to green technologies and industry. The country is clearly rapidly moving towards green transformation, and it is quickly becoming the global leader in solar and wind-powered technology, energy storage, and in the electric vehicle sector. However, there are many challenges on the way. Huge economic and technological transformations produce both winners and losers. The rising political tensions in the US-China relations pose a new threat to Chinese technological security and progress. In our conversation with Peggy Liu of Joint US–China Collaboration on Clean Energy, a non-governmental organization working towards a future where both personal and planetary health thrive alike, we will attempt to estimate a global impact of Chinese green transformation, and map out the main hurdles, both domestic and international, that China faces in its quest for a more sustainable economic and industrial model. The meeting will be hosted by Associate Professor Marcin Jacoby, Department of Asian Studies at SWPS University at SWPS University, and Zbigniew Niesiobędzki, Ph.D., President of the Polish-Chinese Business Council – a partner of the ChinaTalk series.
The meeting will be held in English.
The meeting will be live – everyone can ask questions! Participation is free.
About "ChinaTalk" series
ChinaTalk is a series of interviews with leading global experts on China and East Asia, produced jointly by the Polish Chinese Business Council (PCBC) and SWPS University. Interviews are hosted by PCBC President, Mr. Zbigniew Niesiobędzki, and Professor Marcin Jacoby, Head of the Department of Asian Studies at SWPS University.
ChinaTalk brings you the latest knowledge on the economy, social issues, management, and politics of China and East Asia. Our guest interpret the current developments and trends in the Chinese economy, and predict global, regional and bilateral outcomes of political decisions. Chinese relations with the European Union, and Poland in particular, constitute an important context of these discussions. The expert insights provide valuable input for business practitioners, analysts, as well as researchers and students interested in macroeconomics and global trade.
Guest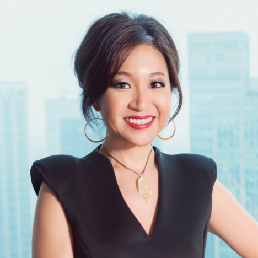 Peggy Liu
Is the Chair of JUCCCE, advisor and expert on the greening of China, and an advocate of personal and planetary health. She is an inspirational speaker, author, coach, World Economic Forum Young Global Leader, and the creator of the China Dream initiative (2010). She was awarded the "Nobel" of climate change and the "Hillary Step", awarded by the Hillary Institute. "The Economist" called her "one of the most innovative thinkers in Asia." Her numerous engagements included: Executive Advisor to Marks & Spencer, Advisor to PWC China, a Sustainability Advisor to HP. She is a former venture capitalist who founded one of the earliest e-commerce companies in Silicon Valley. A "Red Herring" cover story dubbed her an "Internet Pioneer". She is a graduate of Massachusetts Institute of Technology (MIT) in Electrical Engineering and Computer Science. She completed programs at the Harvard Kennedy School of Government and the Lee Kwan Yew School of Public Policy at the National University of Singapore.
Hosts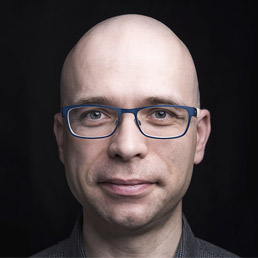 Prof. Marcin Jacoby
Sinologist, translator, expert on socio-political processes in East Asia, particularly China and Republic of Korea. He is also Head of the Department of Asian Studies at SWPS University, where he teaches literature, art, and cultural diplomacy in China and East Asian.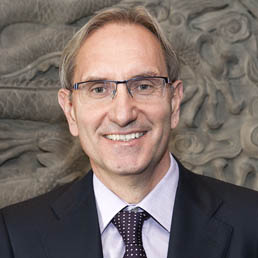 Zbigniew Niesiobędzki, Ph.D.
Economist with a career associated with investment funds. Over the years, he worked for Deloitte, and served as board member and member of supervisory boards of many companies in the telecommunications, construction, and furniture sectors. Currently, he is President of the Polish Chinese Business Council.
Partner

Polsko Chińska Rada Biznesu (PCRB) / Polish Chinese Business Council (PCBC)
Kontakt
Małgorzata Kowalińska
e-mail: [email protected]